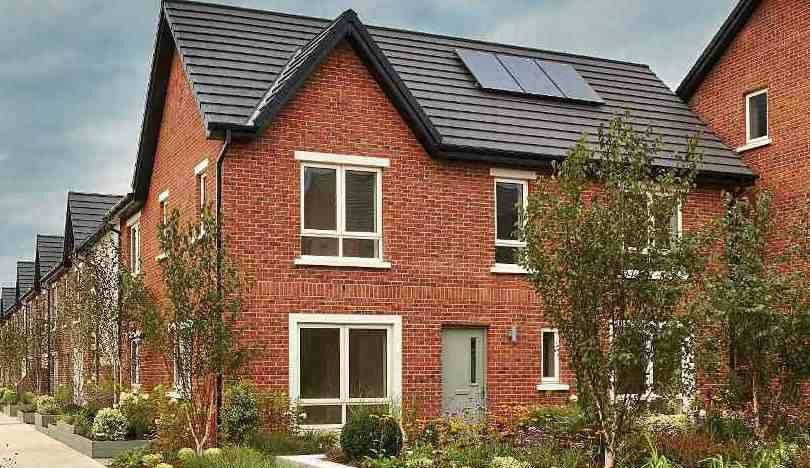 House-builder Cairn Homes is set to close this week with an extra €200m in finance, as it builds a war chest for land acquisitions, potentially including Ulster Bank's prized Project Clear.
Together with around €330m of cash reserves already in place, the latest deals will give the housebuilder potential spending power in excess of half a billion euro to fund land acquisitions and construction.
Last night London Stock Exchange-listed Cairn Homes announced it is looking to raise around €47m from existing shareholders in the Irish house-builder's second major equity raise this year.
The cash is in addition to €150m secured in a new lending agreement with AIB that was announced earlier yesterday. Stockbrokers Goodbody and Credit Suisse are acting as joint bookrunners on the equity raising, which is being done through a rapid process known as an accelerated bookbuild. The proposal is to issue over 46.9m new €1 share to existing and new institutional investors.
The new stock is equal to around 9.99pc of Cairn's existing shares and will trade as early as December 4. The deal, which is not open to retail investors, does not require formal shareholder approval, which helps speed up the process. The money, along with the new senior debt from AIB, is being raised by Cairn to buy development sites, that could include 1,850 acres of prime development land that has been put on the market by Ulster Bank, and dubbed Project Clear. The four-year AIB loan facility is secured against a corporate level debenture.
Cairn Homes said it is in the "final stages" of bidding on Project Clear which could sell for around €450m. Rivals for what is seen as the plum portfolio include builder Michael O'Flynn. In its latest stock market update, issued after trading closed yesterday, Cairn Homes said it has a further pipeline comprising around 2,000 plots which are predominantly located in the greater Dublin region but include Cork, Galway and other urban centres.
Cairn Homes raised €400m for investment at its stock market debut in June this year – raising gross initial public offering proceeds of €440m. Since then, €130m has been deployed, bringing the total number of sites acquired or contracted to be acquired to nine, with a Net Development Value (NDV) of €568.9m, Cairn Homes said last night. The company launched its first residential development at Parkside, Malahide Road, Dublin, inset, where it has gone "sale agreed" on 40 homes at an average price of €342,000, Cairn said. It is scheduled to launch sales at a second site at Albany, in South Dublin, early next year.
"The company is continuing to see significant investment opportunities and this placing is intended to raise the funds necessary to capitalise on these opportunities and deliver attractive returns for shareholders," Cairn Homes said in a statement issued following last night's market announcement.
"The company believes that there is a significant opportunity to capitalise on the recovery of the Irish residential property market by establishing itself over the medium term as a leading Irish house-builder, constructing high-quality new homes with an emphasis on innovation, design and customer service," it said. In October, Cairn Homes said it expects to have sold 1,000 homes by the end of this decade, as it seeks to meet the housing need in Dublin and elsewhere.
In an interim management statement covering its business since the end of June, the house-builder said it was on track to start work at five more housing schemes by the middle of next year. Cairn listed on the London Stock Exchange in June. The shares began trading at €1.05 each. The shares closed yesterday at €1.13 each. Cairn Homes was set up last year by chief executive Michael Stanley and Alan McIntosh. Mr Stanley is a former chief executive of Stanley Holdings, while serial investor Mr McIntosh was involved in Punch Taverns and other companies.
Former KBC Bank Ireland chief executive John Reynolds is the chairman.
Source: Irish Independent, 2015.