Buyers, Landlords, Vendors/Sellers
Learn more
What is a BER?
BER stands for Building Energy Rating, this is an energy label for a house or any building. This is based on the overall efficiency of a building and the scale is from A1 (the best) to G (the worst). A1 rated homes will be the most energy-efficient and tend to have the lowest bills. It is assessed on how much energy it takes to heat a home, how efficient the heating is, the water heating, the ventilation and lighting. This will come with an advisory report. The report will indicate areas where you can improve the efficiency of the home, such as a new boiler, wall + attic insulation, upgrading windows and instaling a stove is twice as efficient as an open fireplace. The SEAI have a list of independent assessors that you can check out here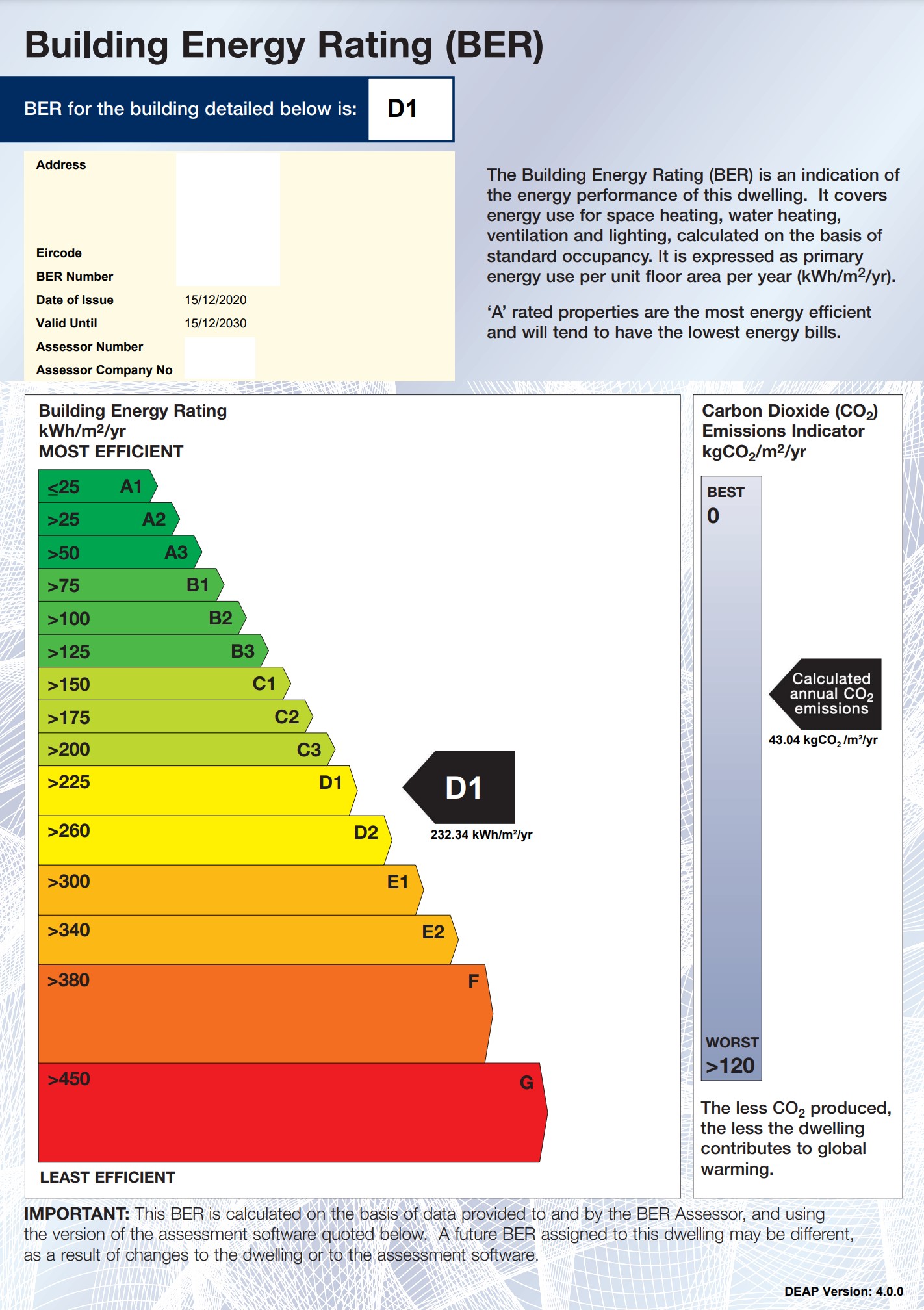 Do I need a BER Certificate?
You need to have a BER if are renting a house or selling your home, this has been a requirement by law since January 1st 2009. Some buildings are exempt such as protected structures and places of worship. Someone that is looking to make improvements on their home can also get one to see where to make improvements. A BER cert usually costs €130 for a 2 bedroom apartment to €170+ for a large detached house.

See all 45 Vendors/Sellers FAQs
What is Your Home
Really Worth?
Get a Free Property Valuation If You Are Thinking of Selling. There is No Obligation to Engage Our Services Once You Receive the Valuation.
"*" indicates required fields
By sending this message, you agree to our privacy and cookie policy
Our dedicated team of valuation experts have over thirty years of experience selling commercial and residential property in Dublin and North Wicklow, and their extensive local knowledge can point you in the right direction.