Known also as the Croí Cónaithe, The Vacant and Derelict Home Grant will see a budget of €50 million in funding being directed to local authorities with the goal of implementing 2,000 homes by 2025.
This grant will apply only to derelict homes in small towns and villages. As the goal of the grant is to incentivize and promote people living in rural parts of Ireland and not just the big cities, only those seeking to refurbish a derelict home to use as their primary residence will have access to the grant. The " town fund" will not be accessible to the likes of investors, house flippers and developers.
For a property to be considered it must have been vacant for at least 2 years and built before 1993. If the property is not on the derelict property register it can access 30,000€ if it is on the register can access €50,000 to refurbish the property
To access the full €50,000 available to refurbish the property, it must be registered on the derelict property register or have severe structural disadvantages which make it uninhabitable. If the property does not meet these requirements a maximum of €30,000 will be available to fund the property's refurbishment. All additional costs after use of the grant will fall on the owner.
For further information please visit: Citizens information vacant property refurbishment grant.
For general and application information visit: gov.ie croí cónaithe 
For more news on derelict houses visit: https://vacanthomes.ie/news/
To register a property as derelict, contact your local authorities.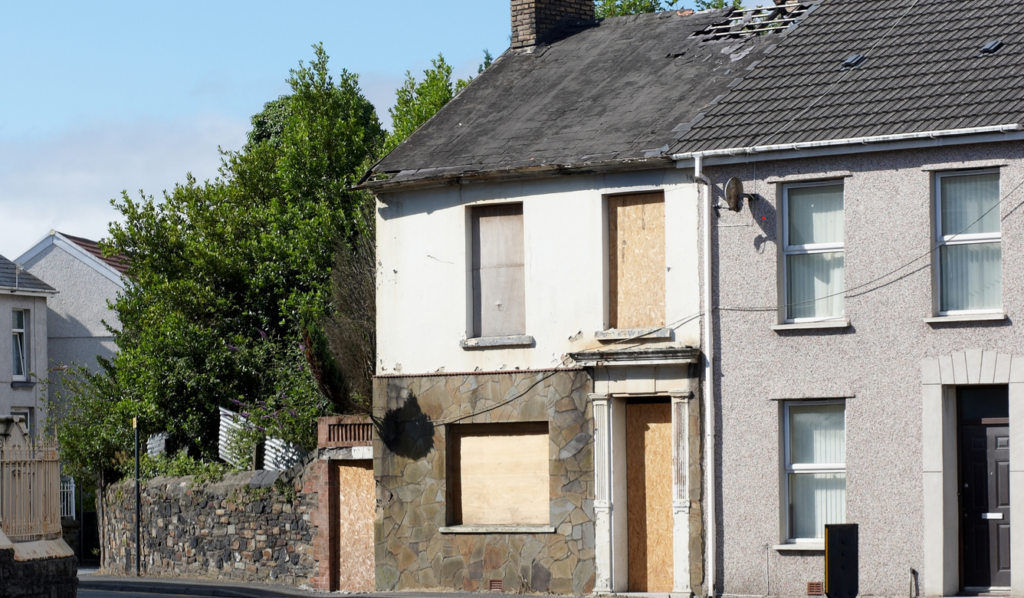 What is Your Home
Really Worth?
Get a Free Property Valuation If You Are Thinking of Selling. There is No Obligation to Engage Our Services Once You Receive the Valuation.
"*" indicates required fields
By sending this message, you agree to our privacy and cookie policy
Our dedicated team of valuation experts have over thirty years of experience selling commercial and residential property in Dublin and North Wicklow, and their extensive local knowledge can point you in the right direction.