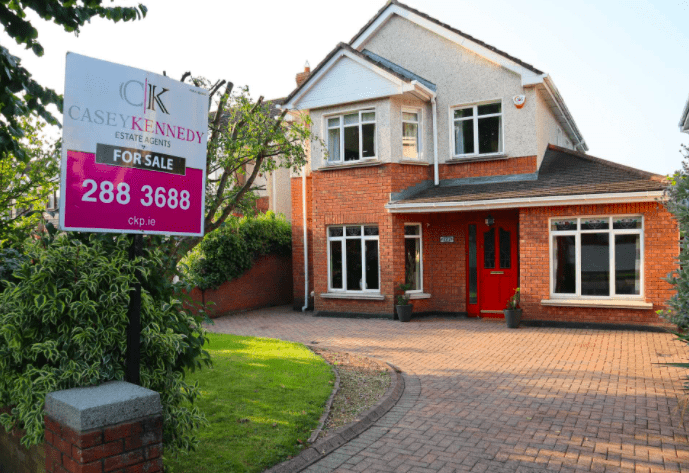 Contact us for a valuation
If you are the owner or joint owner of a residential property on the 1st November 2021, you will be liable to pay the Local Property Tax (LPT) which will cover you until November 2022. You need to have confirmed your way of payment for the LPT by the 7th of November for 2022.
Some properties are exempt from LPT for a few different reasons such as pyrite in the blockwork, first-time buyers that bought between 1st January 2013 and 31st of December 2013 inclusive, properties that were vacated by their owners due to illness. These are some of the exemptions that are listed on Citizens Information – we would suggest that you consult the full list should you wish to query your eligibility for exemption.
What is the easiest way to value your home for the Local Property Tax?
Revenue have created a really easy-to-use online calculator that will help you to determine the value of your property for your Local Property Tax Returns. All you need to do is enter your Eircode and property location i.e Longford. The process has been detailed for you in the steps below:
Step 1: Click here for the online calculator and enter your property's details.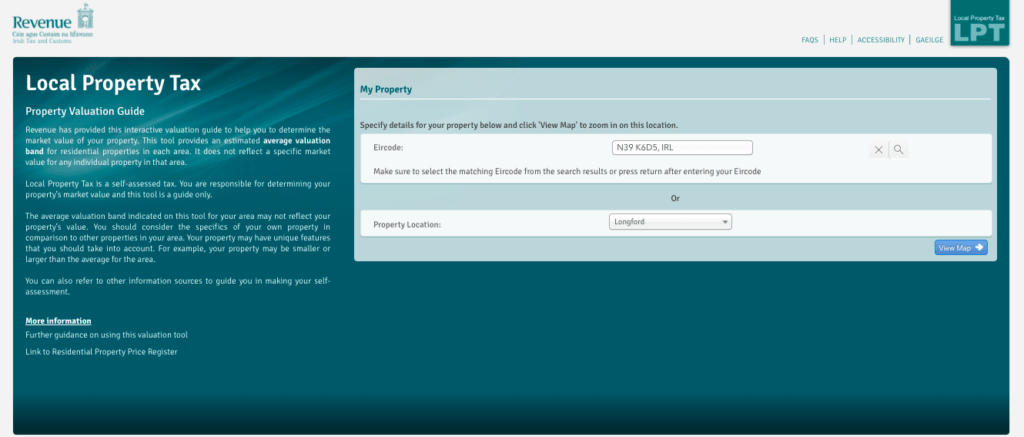 Step 2: Click on "View Map" in the bottom-right corner. A message will pop up reminding you that you are responsible for determining your property's market value and that this tool is a guide only. Click "Accept" to proceed.
Step 3: Please note that at this point, you might have to insert your Eircode again as it sometimes disappears. Once you have done this, click "Search" to the right of the Eircode. Your property should be marked clearly on the map. Confirm that it is the correct property and click the property that is marked and you will see the valuation band of your property.
Step 4: The easiest way to submit your Local Property Tax is online through Revenue and the link is here. You will need your PPS number, your date of birth and your password. Follow the instructions and – voila! You are finished.
If you would like a more accurate valuation of your property from one of our experts in the team click here.